Smart, one-touch HD video-conferencing with anyone, anywhere
ASUS Hangouts Meet hardware kit is the smart video-conferencing solution in stunning HD resolution. The package includes the compact ASUS Chromebox 3 computer powered by an up to Intel® Core™ i7 processor, and a 4K UHD camera with a wide 120º field of view — with auto-zoom technology to keep the images focused on the meeting participants. ASUS Hangouts Meet hardware kit also comes with a touchscreen control panel for one-touch meeting management, and a high-quality speakermic box that employs echo-cancellation and noise-suppression technologies to deliver crystal-clear audio. You can even daisy-chain speakermics to ensure that everyone in a larger room can hear and be heard. ASUS Hangouts Meet hardware kit improves team efficiency through real-time collaboration, making it the perfect choice for the modern workplace.
ASUS Hangouts Meet hardware kit
Hangouts Meet hardware kit accessories
4K UHD camera
Speakermic
10.1″ Touchsreen control panel
6 feet camera USB cable
5 feet speaker USB cable
4 feet HDMI cable (Green)
9 feet USB power cable (Red)
9 feet USB data cable (Blue)
Touchscreen power adapter pack
VESA Mount Ki
Meetings with anyone, anywhere!
ASUS Hangouts Meet hardware kit lets you meet with anyone on any device, and from anywhere — all through Hangouts Meet. Whether you're joining from a computer, phone, or conference room, with a lightweight interface and smart participant management, multi-person video calls are a breeze. Meetings support up to 250 participants* and can be joined via the web or mobile devices, enabling easy collaboration with teammates, customers and clients around the world. G Suite Enterprise users can even livestream Hangouts Meet meetings to up to 100,000 users on their corporate domain — perfect for company-wide meetings and training.
*G Suite Enterprise edition only. G Suite Business edition supports up to 150 participants.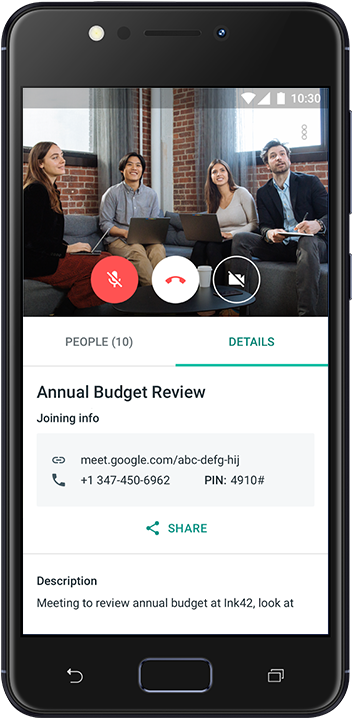 Simple, reliable access to meetings
Each meeting has a unique, easily shareable URL – no dedicated accounts or plugins required.
Each meeting is provided with a dial-in phone number, allowing great quality meetings, even when you're on the go.
Unique dial-in number and PIN associated with each meeting.
Tap-to-join dialing in Google Calendar and Hangouts Meet make it easy to join.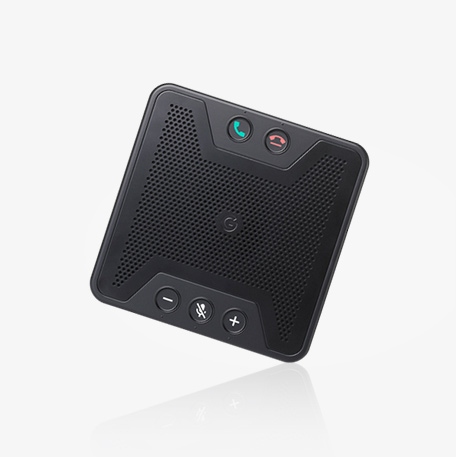 Hangouts Meet Speakermic
Everyone can hear and be heard
ASUS Hangouts Meet hardware kit includes a unique speakermic that features advanced echo-cancellation and noise-suppression technologies to ensure clear audio for all. No external power is required for a single unit, so it's easy to setup calls from anywhere. It's also easy to daisy-chain multiple speakermics to extend coverage to all corners of a large room.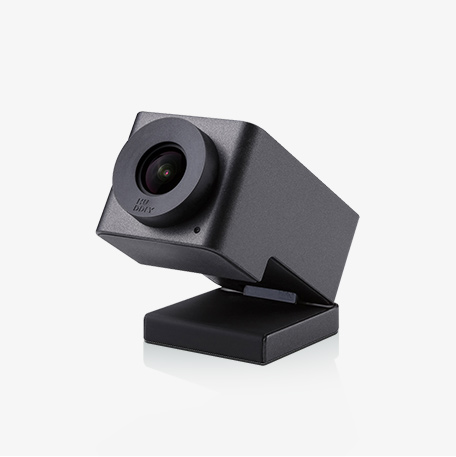 4K UHD camera
Super-wide field of view
The 4K Ultra-HD camera that comes with ASUS Hangouts Meet hardware kit captures ultra-high-definition visuals and a 120° field of view to ensure that everyone gets into the shot — with a coverage that extends to 250 square feet. The auto-zoom employs advanced machine-learning techniques to eliminate empty space to keep the focus on the active participants. It automatically detects participants, then intelligently zooms and frames the picture around them.
*The camera features 4K image capture with 720p HD output. This means that the camera can zoom up to 4X with no loss in quality and the displayed video is 720p resolution

Touchscreen control panel
One click to join a video meeting
The touchscreen control panel lets you join a video meeting or start one instantly with a single tap. The controller also has a built-in HDMI port so, when you need to give a presentation or share other content, just plug in you're good to go.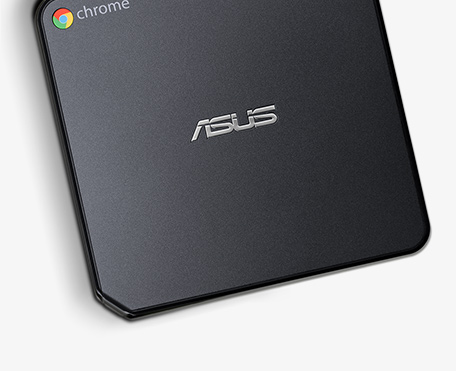 ASUS Chromebox 3
Simple. Secure. Speedy.
Plug in your display, complete the setup wizard, and you're done. ASUS Chromebox 3 is always up to date with the latest features and security fixes. Chromebox 3 is also powerful, with up to an Intel Core i7 processor and support for 4K video. It also offers dual-band 802.11ac Wi-Fi, along with extensive connectivity options that let you connect Chromebox 3 to multiple displays at once. It can even be VESA-mounted on the back of a monitor or HDTV.